2 Fan de 120mm con LED Azules

Panel lateral con Ventana

Puerto de alta velocidad USB 3.0

HDD Docking
PUERTOS USB 3.0 & USB 2.0 CON HDD DOCKING
The Sentey Stonecore has 1 USB 3.0 + 3 USB 2.0 +Fan control, HD Audio as well as Reset and Power buttons on the front of the case.
COOLING SYSTEM
SUPPORTS UP TO 4 FANS. FRONT AND REAR INCLUDED.
The Sentey Stonecore comes with a front 120mm blue LED fan and rear 120mm led fan to displace and exhaust the hot air generated within the chassis. In total, the case allows up to 4 fans to be installed, a frontal fan, two top fans to complete the cooling system alongside the included rear exhaust fan.
DISEÑO DE PANEL FRONTAL CON MESH
El gabinete Sentey Stonecore tiene el panel frontal como el superior están diseñados para el óptimo tratamiento del flujo de aire. En el frente se encuentran una serie de rejillas horizontales entre bahia y bahia, que permiten el ingreso de aire fresco desde el exterior, manteniendo la estética frontal del gabinete. El exclusivo diseño de la malla hace que el polvo quede retenido y no pase hacia el interior del mismo.

EXTREME GAMING
VISTA LATERAL ARMADO
El Sentey Stonecore soporta multiples VGA High End, watercooling, discos SSD y fuentes de alimentación de alta gama.
PANEL LATERAL CON VENTANA
El panel lateral viene con una ventana que permite una excelente visualizacion del interior del gabinete.
PUERTO USB 3.0 DE ALTA VELOCIDA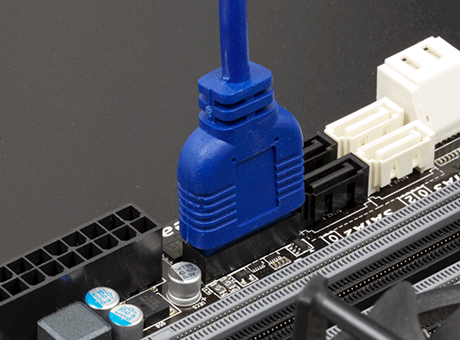 CONECTOR INTERNO USB 3.0
El gabinete Stonecore incluye un conector interno USB 3.0 que se conecta directamente al motherboard para asegura la maxima velocidad de transferencia y compatibilidad
PUERTO FRONTAL USB 3.0
El panel frontal incluye un puerto USB 3.0 de Alta Velocidad para conectar comodamente cualquier disppositivo USB 3.0 externo de forma facil, sencilla y totalmente compatible.
GABINETE MID TOWER GAMING
El Sentey Stonecore es un gabinete Mid Tower con todas las prestaciones necesarias para transformarse en un gabinete ideal para Gamers o entusiastas de la computación, que buscan un equilibrio entre el costo y el rendimiento extremo.
Dotado de varios coolers incluidos que permiten manejar de manera eficiente la refrigeración interna del chasis, reguladores de fan, card readers, HD Audio, soporte para discos SSD, soporte de watercooling y muchas cosas más.
FORM FACTOR: ATX / M-ATX
El gabinete Sentey Stonecore soporta motherboards ATX y Micro ATX, y soporta hasta siete placas en sus ranuras de expansión de zócalos PCI, de fácil instalación sin necesidad de usar herramientas.

SISTEMA DE REFRIGERACIÓN
El gabinete está perfectamente ideado para mantener la temperatura interna del chasis y generar el correcto flujo de aire desde el interior hacia el exterior. En total, cuenta con doss coolers. Uno frontal y otro trasero de 120mm con led. Dos superiores se pueden agregar en forma opcional de 120mm que se encargan de sacar el aire caliente generado dentro del chasis.

• Frontal: 1x120mm con led
• Trasero: 1x120mm con led
• Superiores opcionales: 2x120mm

PUERTOS SUPERIORES Y HDD DOCKING
En la parte superior y frontal del gabinete, ideal para el fácil acceso, se encuentran los puertos de entrada y salida. Un puerto USB 3.0 ma 3 puertos USB 2.0 están acompañados por un regulador de fan cooler junto a los puertos de HD Audio y Micrófono más el botón de encendido y el reset, todos muy al alcance de cualquier usuario. Ademas este modelo suma un HDD Docking en el top para conectar discos SATAs de 2.5'' y 3.5''.

• 1 Puertos USB 3.0 + 3 Puertos USB 2.0 +
• HDD Docking
• Control Fan
• HD Audio y Mic + Card Reader SD/MMC/TF

SOPORTE DE VGA GAMING HIGH END
SOPORTE DE VGA GAMING HIGH END
Las extraordinarias medidas del chassis del Stoncecore permiten colocar en su interior hasta tres placas de video HIGH END de 270mm de largo de manera cómoda para satisfaccer las necesidades de un verdadero Game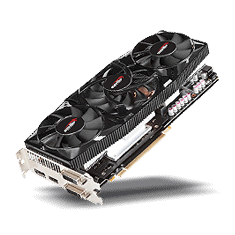 COOLERS HASTA 150MM
Es cada dia mas habitual la utilización de coolers de CPU High End mas grandes que los standard que vienen incluidos con el microprocesador. El Sentey Stonecore tiene capacidad para albergar coolers de hasta 150mm de altura.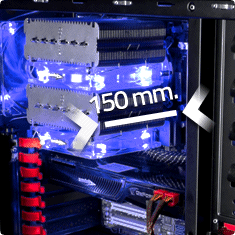 DISEÑO DE INSTALACION RAPIDA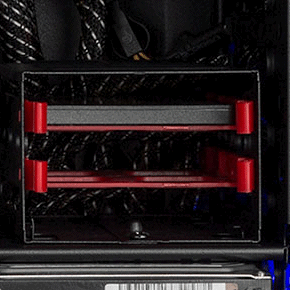 BRACKET PLÁSTICOS
Permiten instalar o sacar del chassis una unidad de 5.25" como una grabadora Blue Ray sin necesidad de usar ninguna herramienta.
RACK REMOVIBLE DE DISCOS HDD & SSD
Este rack provee una facil instalacion de los discos HDD de 3.5'' .
BAHIAS PARA DISCOS SSD
Estas bahias proveen una facil y rapida instalacion de los discos HDD de 2.5''.
CABLE MANAGEMENT AND MOTHERBOAD TRAY LAYUOT
The Sentey Stonecore features cables that can be optimally routed behind the plate behind the motherboard tray, thus allowing the entire system to have a much more cleaner look. While also facilitating the proper circulation of air throughout the case. The motherboard tray window allows the CPU Cooler to be removed for cleaning and / or replacement without having to unmount the motherboard. This feature saves alot time in assembling and testing the components.
RACK PARA DISCOS SSD MOVIBLE
El gabinete Stonecore tiene una rack de unidades de discos SSD que se puede mover en dos posiciones diferentes dependiendo de la necesidad del usuario.



ESPECIFICACIONES
GABINETE
Nombre
Stonecore
Modelo
GS-6350
Part Number
GS-6350
Garantía
1 Año
ESTRUCTURA
Tipo
Mid Tower
Color
Negro
Material
SGCC Steel
Motherboard Compatibles
ATX, M-ATX
Posición PSU
Abajo
Tamaño máximo VGA
340mm
Tamaño máximo CPU cooler
150mm
Soporte Watercooling
Si
Motherboard Tray
Si
Sistema cables ocultos
Si
EXTERIOR
Color
Sandy Black
Frente
Mallado
Patas
Plasticas de 15mm
Panel Lateral
Mesh
Topcover
con Ventana
Tornillos manuales
Si
EXPANSIONES
Bahias ext 5.25"
2
Bahias ext 3.5"
1
Bahias int 3.5"
4
Bahias int 2.5"
2
Expansion Slot PCI
7
PUERTOS FRONTALES
USB 3.0
1
USB 2.0
3
Audio Frontal
HD Audio
Sata Nativo
HDD Docking
Card Reader
SD/MMC/TF
Controlador velocidad cooler
sI
SISTEMA DE COOLERS
Cooler frontal
1x120mm Blue LED
Cooler lateral
No
Cooler superior
2x120mm (Opcional)
Cooler trasero
1x120mm Blue LED
ESPECIFICACIONES FÍSICAS
Alto
510mm
Ancho
210mm
Largo
520mm
Peso Neto
6.6kg
Peso Bruto
7.6kg
Tamaño Pack
500mm (L) 240mm (A) 540mm (H)
EXTRAS
Filtro Antipolvo
Si
REVIEWS
No se encontraron reviews para este producto
DESCARGAS
No se encontraron descargas
PREGUNTAS FRECUENTES
No se encontraron preguntas frecuentes
FORMULARIO DE CONTACTO
Gracias por contactarnos. Te responderemos a la brevedad.
Los campos marcados con * son requeridos
GARANTÍA
Este producto tiene 1 años de garantía de hardware limitada.
CONTACTO

EMAIL DE SOPORTE

SOPORTE VIA FACEBOOK

SOPORTE VIA TWITTER

TELÉFONO

(+54) 11 4924-1314