2 x 2A ports

2 x 1A ports

LED indicator

Multi Safeguard Protections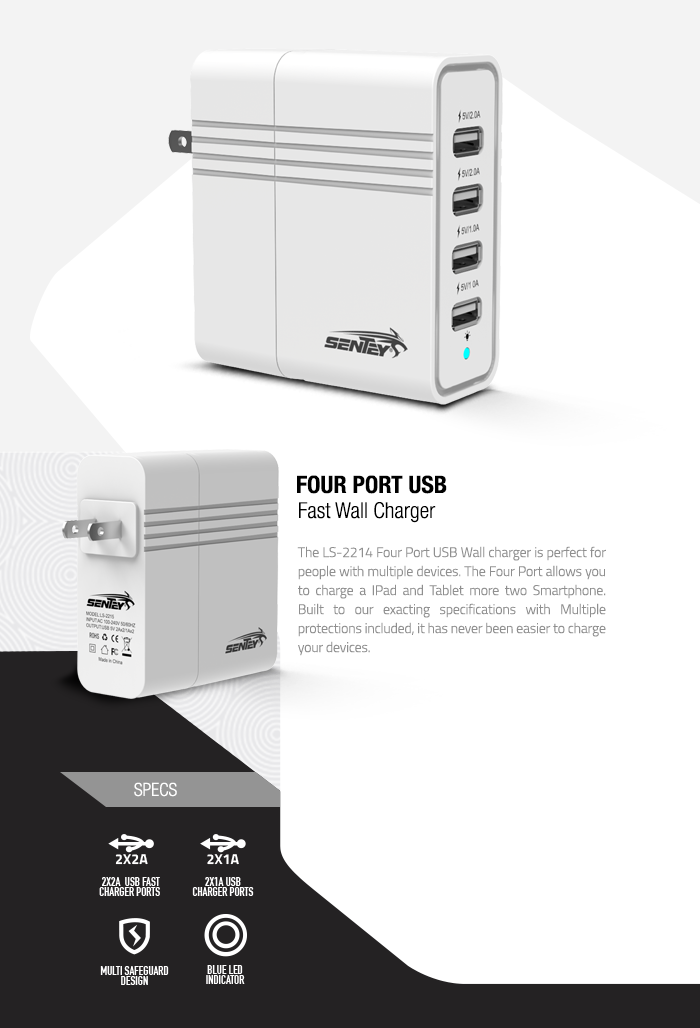 ACESSÓRIOS

Travel Pouch
Black microfiber
FOUR PORTS - 30W USB FAST WALL CHARGER
The LS-2214 has four ports to deliver a charge up to 30W through four ports lets you charge multiple phones, tablets and other USB-charged devices simultaneously.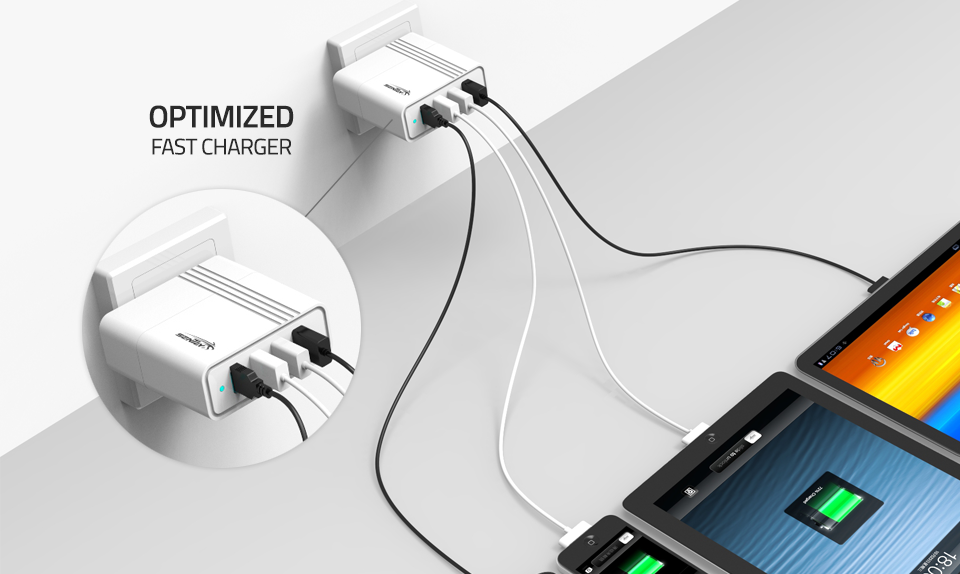 FOUR USB PORTS
The LS-2214 has four USB ports, these ports are Built-in to delivery 2A and 1A depending of each port and so can achieve fast and safety charging. Else this model can charging smartphones, Bluetooth speakers, MP4 and more devices.

2 x 2A USB Ports
2 x 1A USB Ports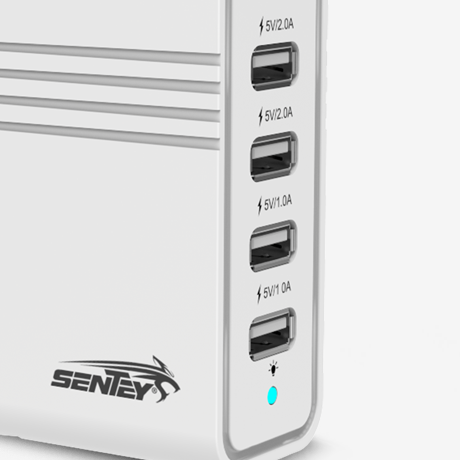 FUNTIONAL DESIGN WITH AC PLUG BUILT-IN
This wall charger combined 30W of delivery power with a comfortably design.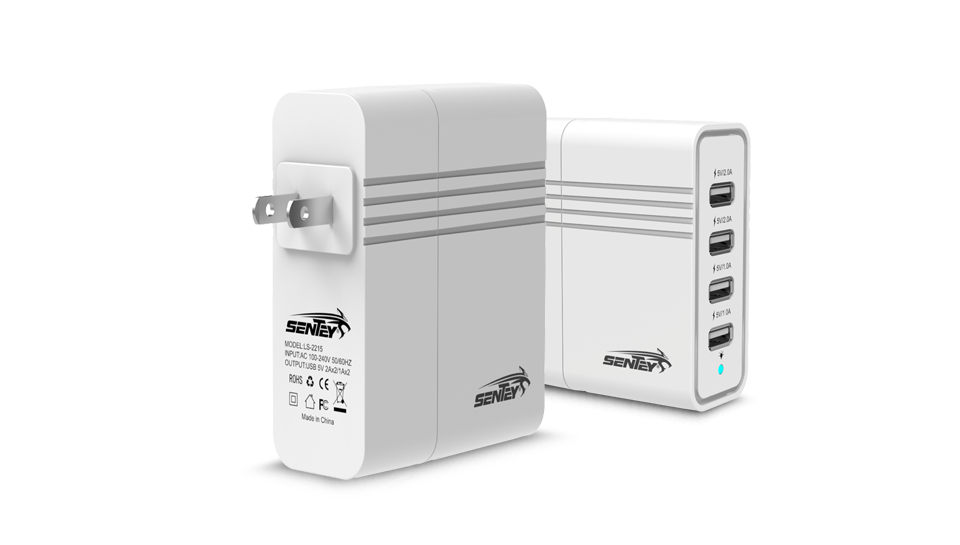 MULTI SAFEGUARD DESIGN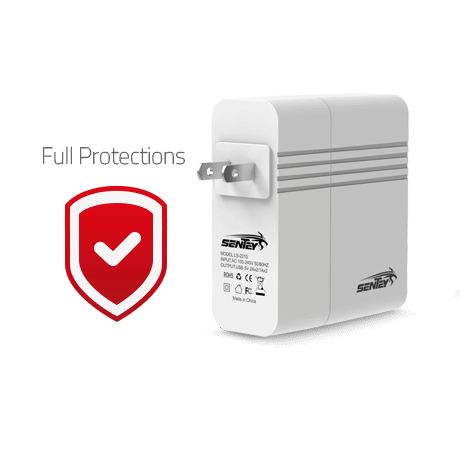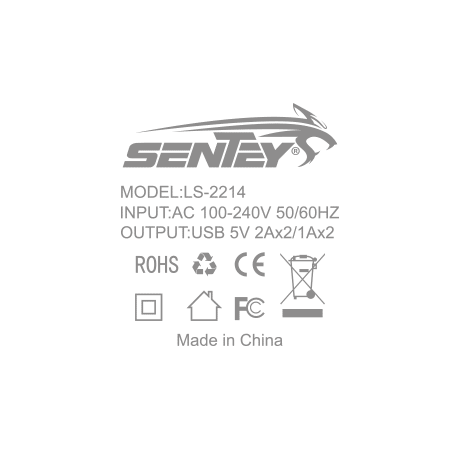 The LS-2214 has a sophisticated circuit design with over-heated, over-current, over-charging protection. Anti-fire ABS material, built-in aluminum heat dissipation panels.
This product meets the rigorous safety standards like FCC, CE and ROHS compliant.
BLUE LED INDICATOR
The LS-2214 model use a LED indicator. Easy to see LED comfirms whether USB charger is properly connected.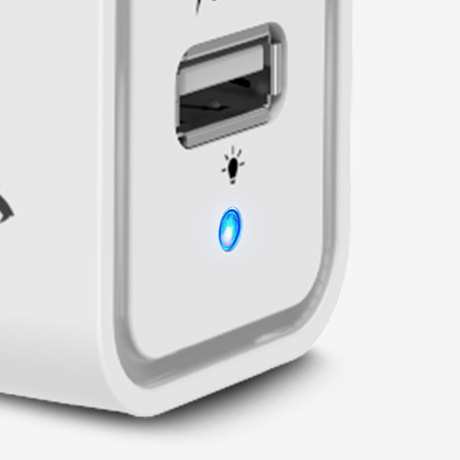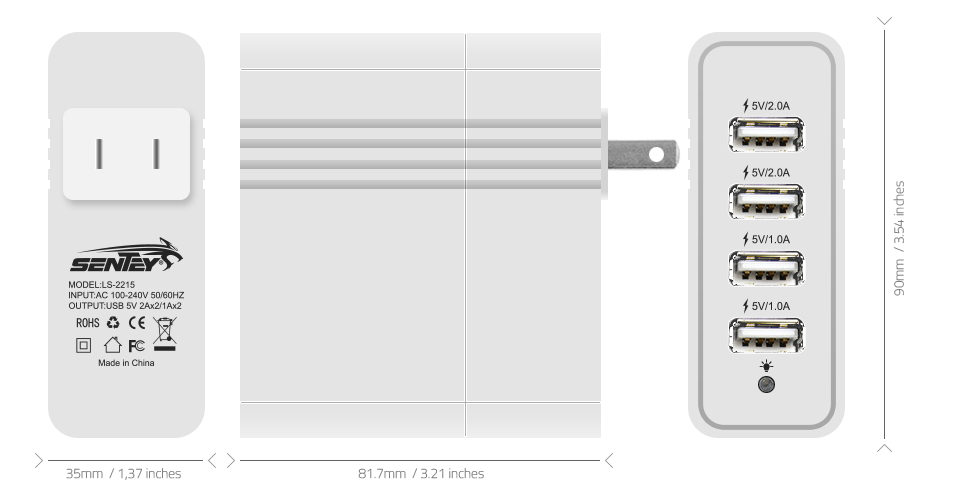 ESPECIFICAÇÕES
EXTRAS
AC Input
100-240V 50/60Hz 100mA
DC Output
5V 6A 30W Max.
USB Ports
4
USB Universal Port
2 x 5V 2A - 2 x 5V 1A
GENERAL
Name
LS-2214
Model
LS-2214
Part Number
LS-2214
UPC
00812366021168
Warranty
1 year
PHYSICAL SPECS
Material
Anti-fire ABS
Size
3.21'' x 1.37'' x 3.54''
Surface Color
White
Gross Weight
8.25 oz
REVIEWS
Não há testes sobre este produto
DOWNLOADS
Não há downloads
PERGUNTAS MAIS FREQUENTES
Não há perguntas frequentes
FORMULÁRIO DE CONTATO
Thank you for contacting us. We will respond to you soon.
GARANTIA
Este produto tem 1 anos garantia limitada do hardware para.
CONTATO

EMAIL DE SUPORTE

SUPORTE VIA FACEBOOK

SUPORTE VIA TWITTER

TELEFONE