Wireless Headphone

Deluxe Carry Case

Ultra Plegable

Hasta 15 Horas de Bateria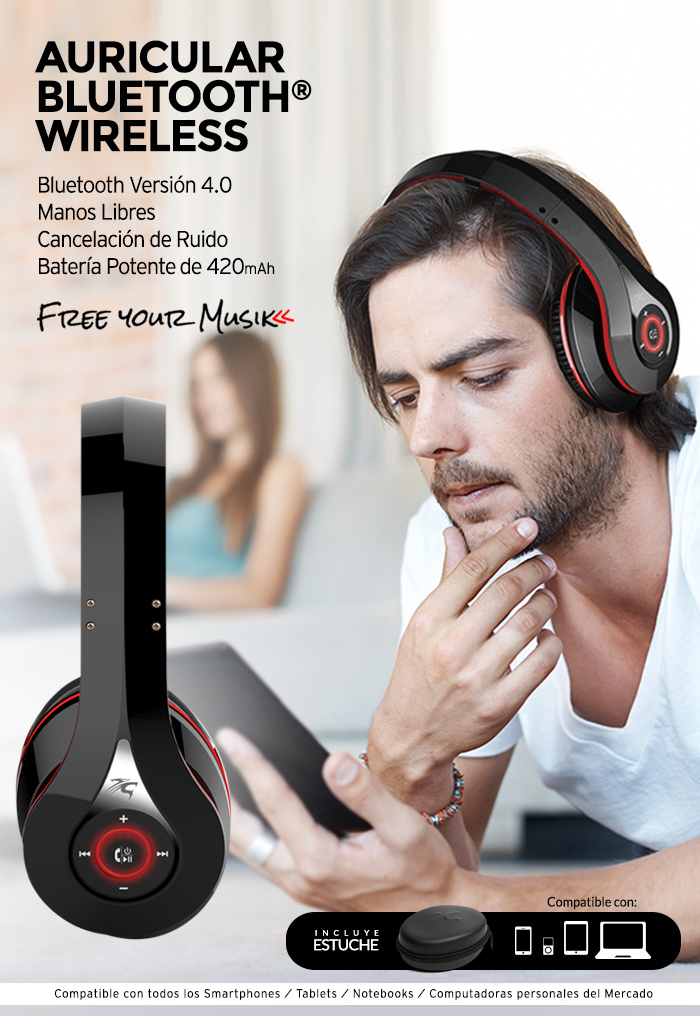 ACCESORIOS

Carry Case
For Easy transportation & care.
PREMIOS




MEJORE SU CALIDAD DE SONIDO CON LA MEJOR EQUALIZACION EN UN DISPOSITIVO WIRELESS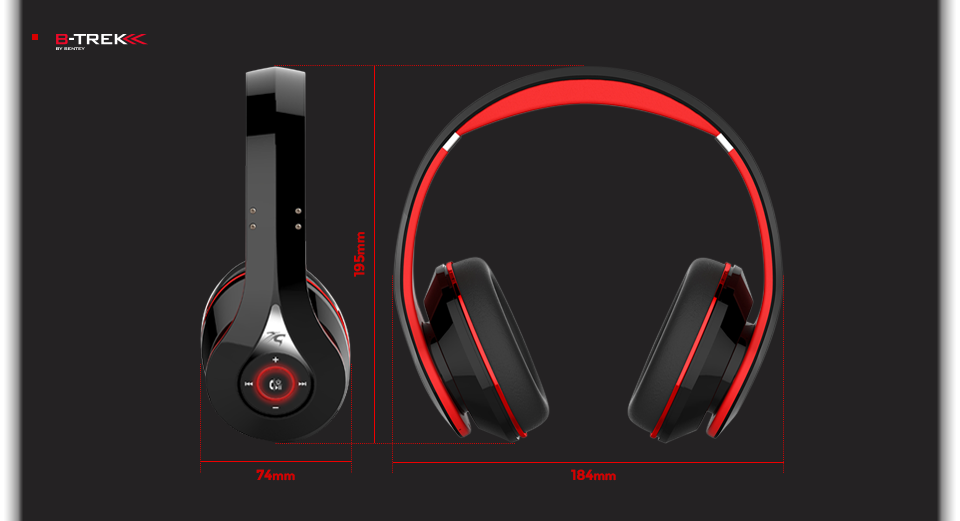 ESPECIFICACIONES
GENERAL
Nombre
B-Trek H10 v4.0
Modelo
LS-4570 v4.0
Serie
Bluetooth Headphone
Tipo
Bluetooth Headphone
Garantía
1 Año
SPEAKERS DER/IZQ
Diámetro Speaker
40mm
Impedancia
32 Ω±15% @ 1000Hz
Respuesta de Frecuencia
20~20KHz
Relación Señal/Ruido
92dB
T.H.D
5% @ Input Power 20mW
Sensibilidad (S.P.L)
105dB±3dB @ 1000Hz
MICROFONO
Sensibilidad
-48dB±3dB
Direccionalidad
Omnidirectional
Impedancia
2.2K Ω
ESPECIFICACIONES FISICAS
Conector
Plug 3.5mm / USB para Carga
Cable
1.2 Metros de Cable
Tamaño (mm)
195 x 184 x 74mm
Peso Neto
255gr
Peso Bruto
360gr
ACCESORIOS
Documentación
Manual Instrucciones
Cartuchera
Carry Case
REQUERIMIENTOS DE SISTEMA
Sistema Operativo
Windows 10, Windows® 8, Windows® 7, Vista®, XP
Conexión PC
Plug 3.5mm y USB de carga
B-Trek H10 v4.0
Videos y reviews
B-Trek H10 LS-4570 Headphone Review
These Sentey B-Trek H10 headphones have a lot of good things going for them including aesthetics, quality of design, battery life, and their ability to not only work wirelessly but also with a wire. I particularly like the wired feature because it adds not only to the performance life but also to the quality of sound and to the overall user base, which is a great thing that not enough headphones come with.

With regard to looks, I really like the way these are presented. They do not look like knock-offs but instead like an alternative brand design. The coloration really stands out and makes these present well and look great, which accents the design and functionality.
Publicado:
Sentey Bluetooth Headset B-Trek H10 LS-4570
Okay so this headset is very nice and gets fairly loud but not overly loud as some I have used. It's very clear and offers a decent amount of bass with treble sounding fine.
I found it interesting that if you plug in the auxiliary cable it will turn the power to the Bluetooth off but when you unplug it you turn the headset back on in a few seconds it will re-pair to the phone and then resume playback.
The headset is very soft is very comfortable and it has it has a very attractive look in my opinion.
It offers both beeps and voice prompts to give you different status indications and obviously there is an LED that shows you the things as well.
Again it's not the loudest headset I've ever used but it is very clear and very comfortable.
The included carrying case and the foldable aspect make these a great unit you can enjoy listening to music with or make the occasional phone call with if desired.
Publicado:
Sentey Bluetooth Headset B Trek H10 LS 4570 Review
Powerful & Stylish Bluetooth Stereo Headphone / Built-in Mic for handsfree functionality
AUX line in allows music playback from various sources even when not charged
Deluxe carry case for easy transportation & care / Tangle free flat 3.5mm audio cable
Up to 15 hours battery life / Lightweight design
Foldable headphone for easy storage
Publicado:
DESCARGAS
| | | |
| --- | --- | --- |
| | H10 Bluetooth - Manual | Descargar |
PREGUNTAS FRECUENTES
Tiene algún costo el proceso de garantia del producto?
No. La reparación del producto no tiene ningún costo para el usuario. Lo único que es a cargo del cliente es el envío. Sentey no se hace responsable del costo del envío bajo ninguna circunstancia. 
FORMULARIO DE CONTACTO
Gracias por contactarnos. Te responderemos a la brevedad.
Los campos marcados con * son requeridos
GARANTÍA
Este producto tiene 12 meses de garantía de hardware limitada.
CONTACTO

EMAIL DE SOPORTE

SOPORTE VIA FACEBOOK

SOPORTE VIA TWITTER

TELÉFONO

(+54) 11 4924-1314