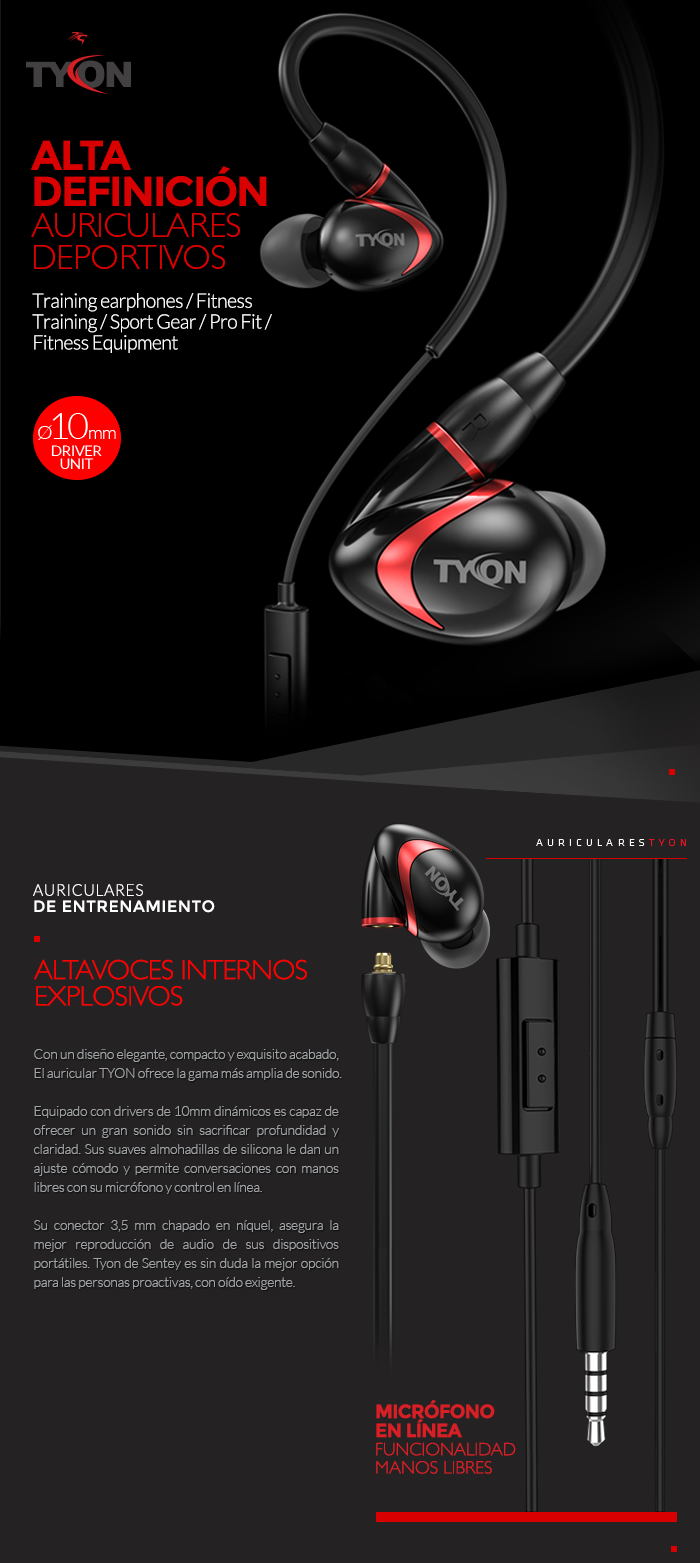 ACCESORIOS

S/M/L
Three Sizes of pads Available in the pack
PREMIOS

SENTEY TYON HD SPORT EARBUDS HIGH DEFINITION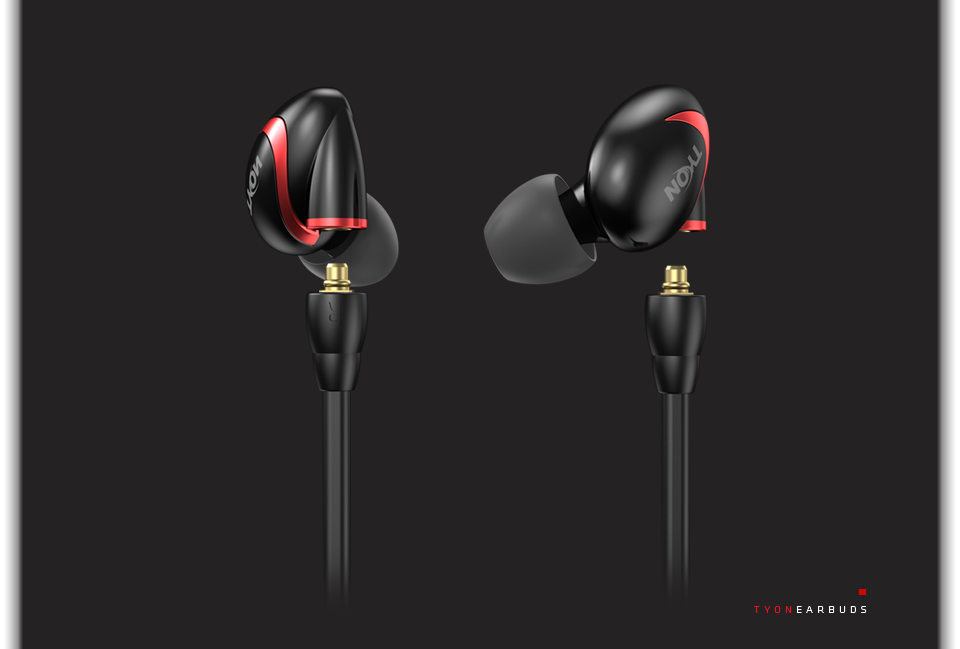 ESPECIFICACIONES
GENERAL
Nombre
Tyon
Modelo
LS-4205 HD
Serie
Sport Earbuds
Tipo
Earbud
Part Number
LS-4205 HD
Garantía
1 Año
SPEAKERS DER/IZQ
Diámetro Speaker
10mm
Impedancia
32Ω±15% Impedance
Respuesta de Frecuencia
20Hz~20KHz
Sensibilidad (S.P.L)
94 ± 3 dB
MICROFONO
Dimensión Mic
23mm Mic Dimension
Sensibilidad
94±3dB @ 1KHz
Direccionalidad
Omnidireccional
Impedancia
32Ω±15% Impedance
ESPECIFICACIONES FISICAS
Conector
3.5mm Plug
Cable
140 +/- 5cm
Tipo de cable
Ultra Flexible
ACCESORIOS
Documentación
Manual
Almohadillas
3 sizes S/M/L
Tyon Sport Earbuds
Videos y reviews
Sentey Tyon LS-4205
The Sentey Tyon LS 4205 headphones are a nice addition to jogging or working out, plus they have a solid sound so you can sit around and listen to them as well. For the pricing point, I was happy with the sound, with an above-average quality and good design. I also thought the cord removal was interesting, and I was surprised that this did not harm the sound quality in any way. Before, I had thought this might degrade it somewhat but it has not so far, and if it does I will revise the review (although I am expecting solid performance form these).
Publicado:
DESCARGAS
No se encontraron descargas
PREGUNTAS FRECUENTES
No se encontraron preguntas frecuentes
FORMULARIO DE CONTACTO
Gracias por contactarnos. Te responderemos a la brevedad.
Los campos marcados con * son requeridos
GARANTÍA
Este producto tiene 1 años de garantía de hardware limitada.
CONTACTO

EMAIL DE SOPORTE

SOPORTE VIA FACEBOOK

SOPORTE VIA TWITTER

TELÉFONO

(+54) 11 4924-1314