Sonido Profesional HD

Ultra Confort en Almohadillas

Vincha Acero Inoxidable

Carry Case Incluido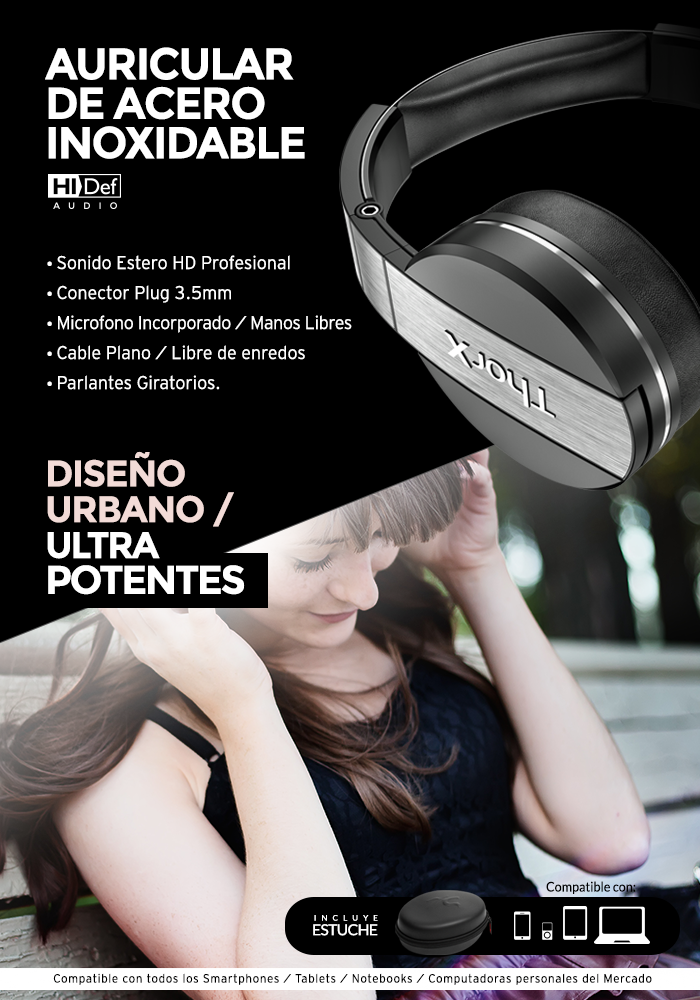 ACCESORIOS

Carry Case
For Easy transportation & care.

3.5mm Audio Cable
To connect to Pc, Smartphone, Tablet, etc
PREMIOS






SENTEY THORX - SONIDO PROFESIONAL - VINCHA DE ACERO INOXIDABLE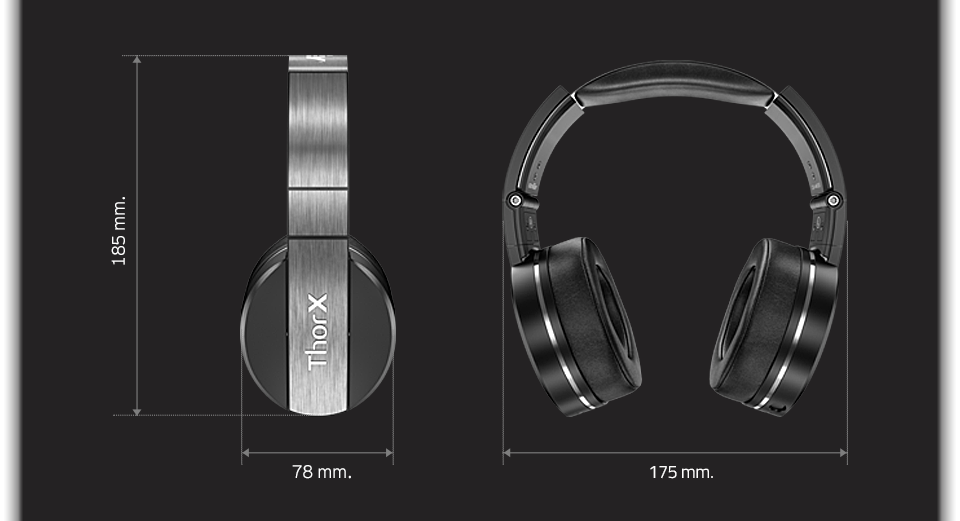 ESPECIFICACIONES
EXTRAS
COMPATIBLE DEVICES
PC. Smartphones, Tables, PDAs, Gaming Consoles, Music Players, and any other device containing 3.5mm audio port jack.
GENERAL
Nombre
ThorX HD
Modelo
LS-4430 HD
Serie
HD Stereo Headphone
Tipo
HD Stereo Headphone
EAN
812366024213
UPC
812366024213
Garantía
1 Año
SPEAKERS DER/IZQ
Diámetro Speaker
40mm x2
Impedancia
26 Ω±15% @ 1000Hz
Respuesta de Frecuencia
20~20KHz
Salida de potencia
10mW
Relación Señal/Ruido
94dB +/- 4dB at 1KHz
T.H.D
1.5% @ 1KHz 1mW
Sensibilidad (S.P.L)
94dB±4dB @ 1000Hz
MICROFONO
Direccionalidad
Omnidirectional
ESPECIFICACIONES FISICAS
Conector
Plug 3.5mm
Cable
1.2 metros
Tamaño (mm)
185 x 175 x 78mm
Peso Neto
260gr
Peso Bruto
360gr
ACCESORIOS
Documentación
Instruction Manual
Cartuchera
Carry Case
ThorX HD
Videos y reviews
Sentey Thorx Headphones Review
This is one of the most beautiful pair of headphones I have ever seen, hands down! The packaging helps aid in the excitement, with the stunning colorful pictures printed on the box. Well enough about how pretty the box looks! You are reading this because you want to know if the product works as advertised; the answer is yes. I had a little trouble with the volume as mention in the video. I'm use to listening to my headphones all the way crank up with a loud deep bass
Publicado:
REVIEW: Sentey ThorX HiFi Headphones
These comfortable over-the-ear style headphones deliver outstanding audio performance for the money. Find out more about the Sentey ThorX headphones in our official video review.
Publicado:
DESCARGAS
No se encontraron descargas
PREGUNTAS FRECUENTES
Tiene algún costo el proceso de garantia del producto?
No. La reparación del producto no tiene ningún costo para el usuario. Lo único que es a cargo del cliente es el envío. Sentey no se hace responsable del costo del envío bajo ninguna circunstancia. 
FORMULARIO DE CONTACTO
Gracias por contactarnos. Te responderemos a la brevedad.
Los campos marcados con * son requeridos
GARANTÍA
Este producto tiene 12 meses de garantía de hardware limitada.
CONTACTO

EMAIL DE SOPORTE

SOPORTE VIA FACEBOOK

SOPORTE VIA TWITTER

TELÉFONO

(+54) 11 4924-1314