Santiago, Chile, - November 14, 2013. Intcomex Chile hosts its annual Intcomexpo Chile Technological Fair, an important tradeshow hosted by one of the country's largest technology distributor/wholesaler. The event took place at the prestigious Santiago Hotel in the famous Crowne Plaza. This event was organized to gather all the leading technology companies present in Chile. Sentey took the opportunity to demo its newest lines of Keyboards, Mice, Headphones and Gaming Mousepads to the Chilean audience.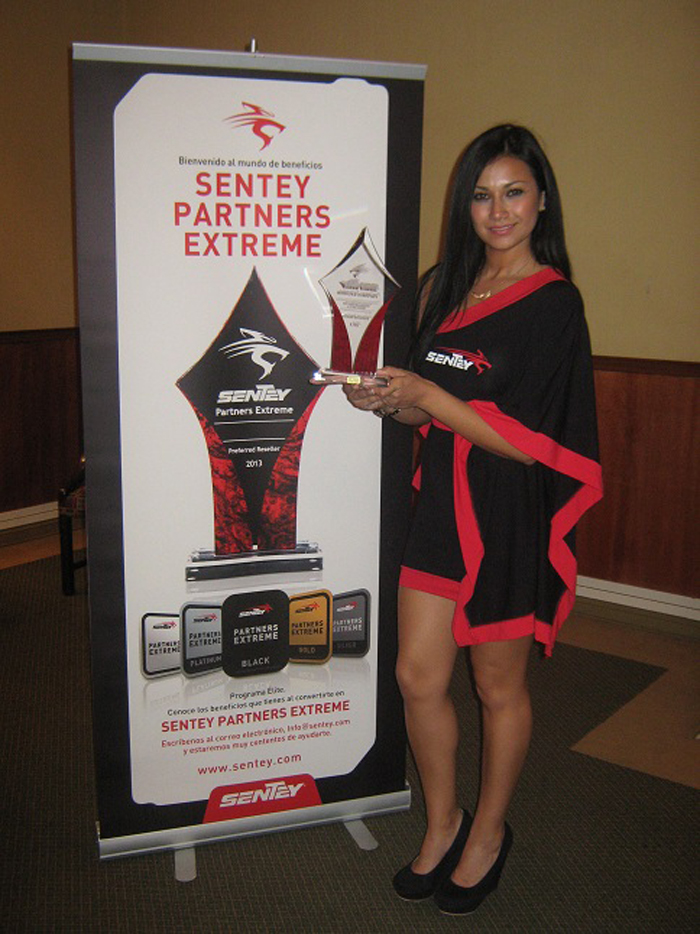 In attendance were Intcomex's regional brand managers, M. Patrick Chariot and Marcela Colipue. Who introduced Sentey's own Ruben Alvo, Director of Sales & Marketing for Sentey in the Americas. Ruben took the stage to announce Sentey's brand new Partner Incentive Program. Partners Extreme. "At Sentey we constantly worry about our Partners and do our best to offer them the best resources alongside competitive trade agreements. So that each Partner has the tools needed to be successful and to always maintain a close relationship with them."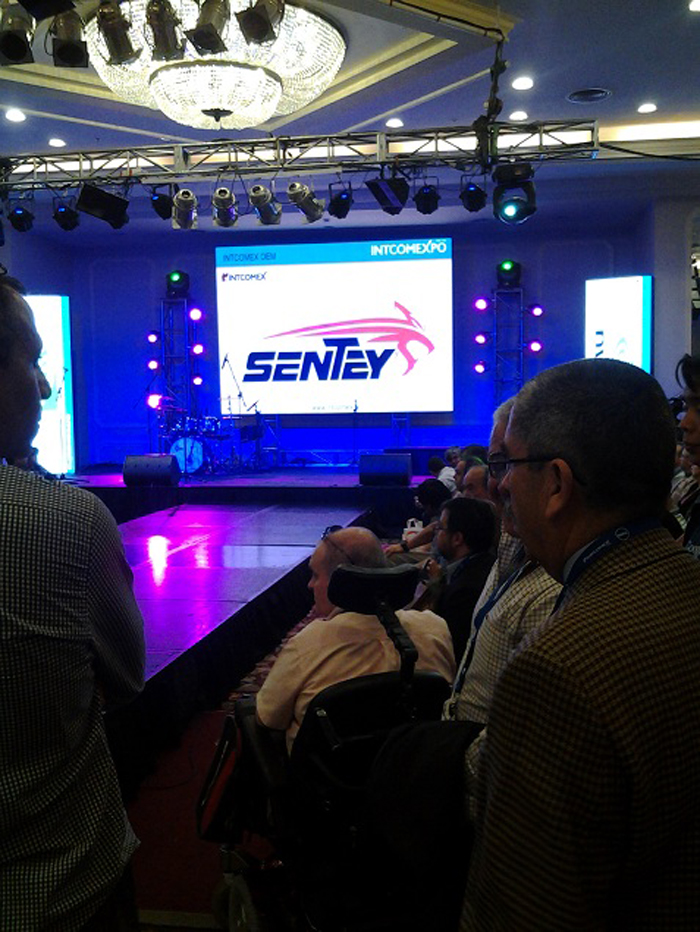 As a manufacturer it our duty to provide any assistance needed. Sentey's aim with this program is to recognize all the work our Partners do in the region in regards to promoting our brand and products. We work closely with our partners as we want them to be sure that Sentey is positioning itself as a leading brand. The Partner Extreme program was created to recognize outstanding Partners as "Preferred Resellers".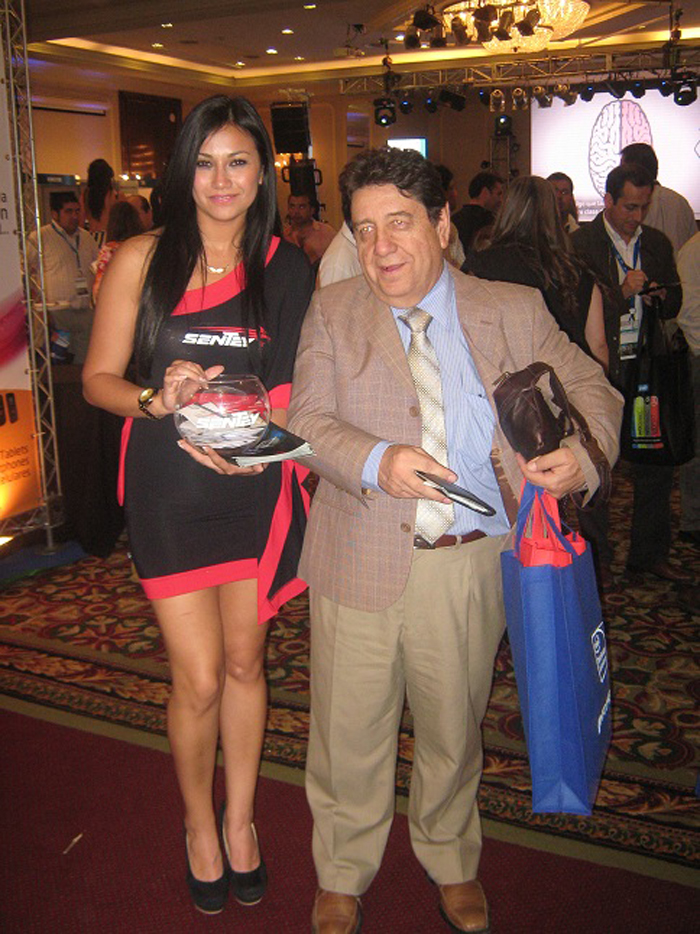 Over 20 strategic commercial partners were recognized at the event. Sentey continues to lead by example not just as a manufacturer but also in its initiatives in support of the sales channel.