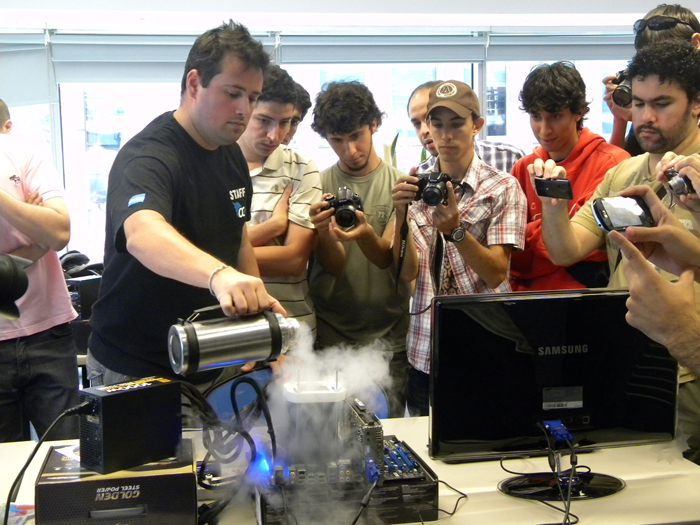 Buenos Aires, Argentina, - March 19, 2012. The mission: overclock the components provided as much as possible. Patagonian, VanDynck, Blizzard, Warrior of Byte were some of the country's leading overclockers who participated in the workshop and conducted their testing with some of the most powerful processors available on the market ( Intel Core i7 3960, Intel Core i7 Extreme and 2600K ). Graphics cards on hand included an MSI HD 7950 in CrossfireX Configuration, as well as an MSI GTX 580 Lightning. High-performance memory were represented by the likes of Adata, and peripherals by Roccat accessories. Motherboards tested were the MSI X79 - GD65 and MSI Z77 GD55, both have only been recently launched and were being stress tested.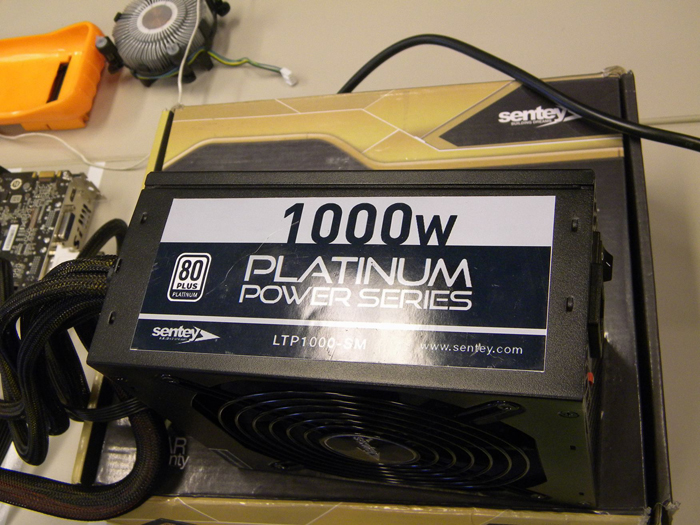 Electric Power was provided by Sentey. Sentey power supplies products not only resisted the brutal demands that the extreme Overclocking generated. But far exceeded expectations by passing with flying colors even the most stringent tests using liquid nitrogen cooling. The target was the highest overclocks humanly possible. The Sentey Golden Steel Power (GSP), and Platinum Power (LTP) Power Supply lines did not disappoint.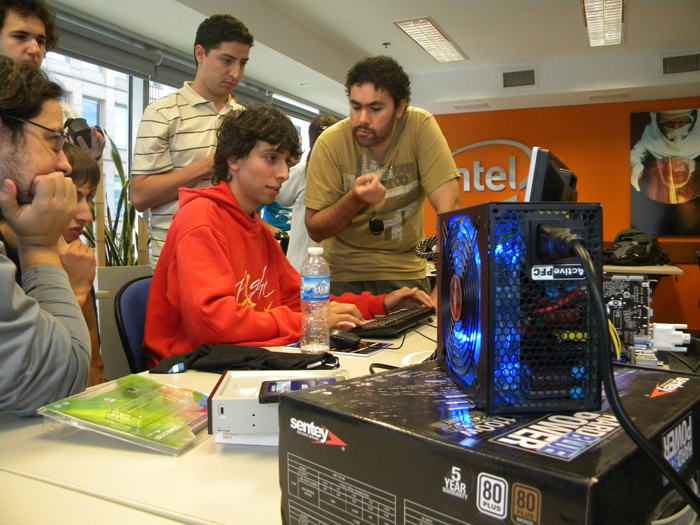 Sentey continues supporting the community by uniting with other prestigious brands in the market for the development and technological advancement of the community as a whole. This time, with Overclockear, Sentey was able to promote the training, learning and dissemination of these overclocking techniques. Special thanks for Intel for providing the venue for this wonderful community event.