Buenos Aires, Argentina, - December 17, 2012. Tecnogaming presents the Tecno LAN Gaming (TLG) 2012. A Gaming and Technology Exhibition with featured support from Samsung, Intel, Microsoft, EA, Fibertel, Clarin, Sony Western Digital, CX, Logitech, and of course Sentey, as well as the local government. Presented by Tecnogaming, and Geek Louge e-Sports productions. The event featured sanctioned gaming tournaments, product launches, and one Mega LAN party! Clarin Web TV was on site to broadcast the event.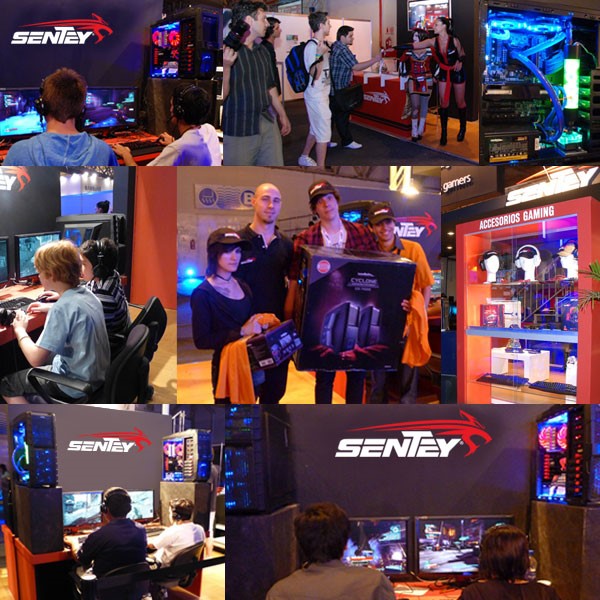 The event was the last hurrah of the year 2012. However it went with a bang. From the thunder of First Person Shooters (FPS), to the cunning of Real Time Strategy, (RTS). TLG had everything. Sentey featured a large booth with demos of all of our new and upcoming products.
Tournaments were held featuring game consoles and PC games. During the three day exhibition multiple prizes where given out. Microsoft and Samsung brought along their latest innovations, from tablets to laptops, to the latest android devices and gaming consoles. Sentey hosted the epic Borderlands 2 Tournament.
The winner was Joaco Frere who fought valiantly in this heated battle against Melina Meutone.
It was a day to be remembered! And remembered it will as it was streamed live. The event was a great success.