FULL ATX

USB 3.0

2 Fan Coolers Include

SSD Support
1 USB 3.0 + 1 USB 2.0 & HD AUDIO AND MIC
The Sentey Cyberia has 1 USB 3.0 & 1 USB 2.0, HD Audio as well as Reset and Power buttons on the front of the case.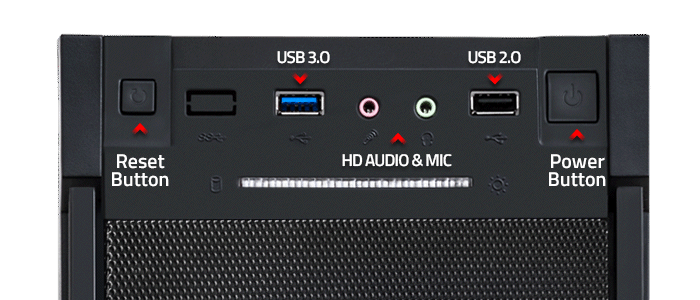 COOLING SYSTEM
2 COOLERS INCLUDED
The Sentey Cyberia comes with a 120mm front Blue LED fan and a rear 80mm black fan to displace and exhaust the hot air generated within the chassis. In total, the case allows up to 4 fans to be installed, a frontal fan, 2 side fans, and one bottom fan, to complete the cooling system alongside the included rear exhaust fan.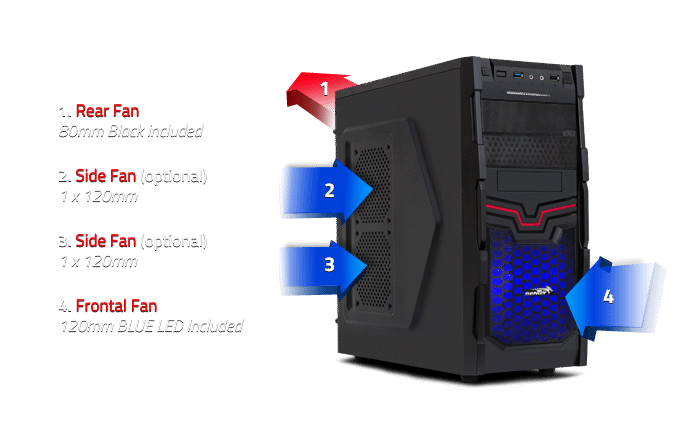 ACCESSORIES

Mounting Screws
All mounting screws needed for assembly of components are included.

PCI Slot Cover
A PCI Slot cover is included if necessary.

Speaker
Generates audible fault beeps / sounds at boot up
AWARDS

NEWS
- 04-17-2014 -
Sentey Presents the new Cyberia Case
Gaming case Entry Level Series
LEER MÁS >
MESH EXTERIOR FRONTAL
The Sentey Cyberia is painted a Sandy Black with a black matte texture. This excellent textured design allows the case to maintain it's pleasing aesthetic while at the same time impeding fingerprints and other marks from ruining the case's apperance. The front of the case has a mesh front panel including the 5.25" bays.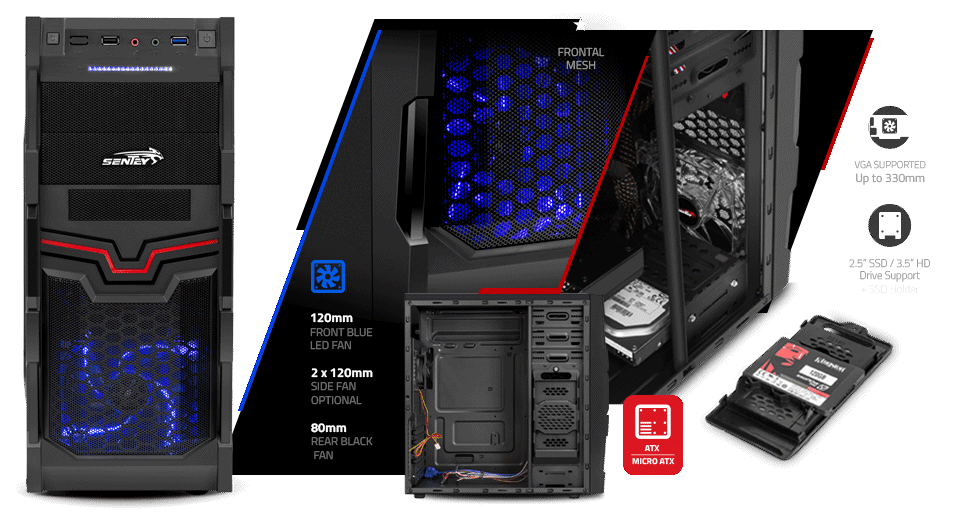 EXTREME GAMING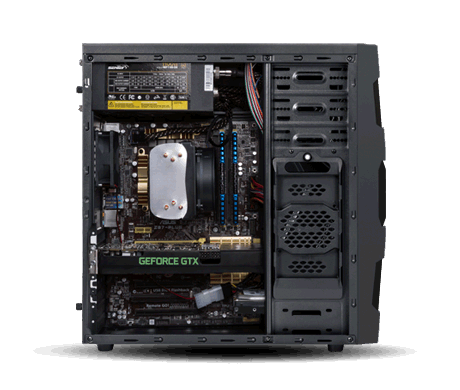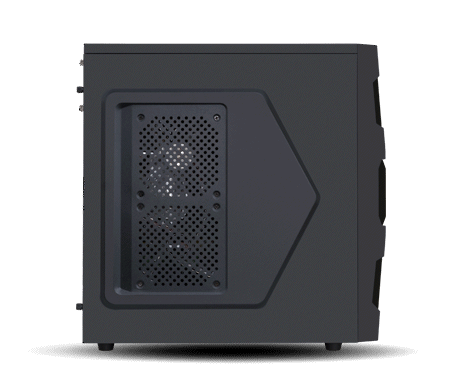 SIDE VIEW
The Sentey Cyberia supports multiple High End Graphics cards, Watercooling, SSD drives and high capacity power supplies.
MESH SIDE PANEL SIDE VIEW
The side panel has a specially designed mesh mount that is designed to support two 120mm fans (optionals).

USB 3.0 HIGH-SPEED PORT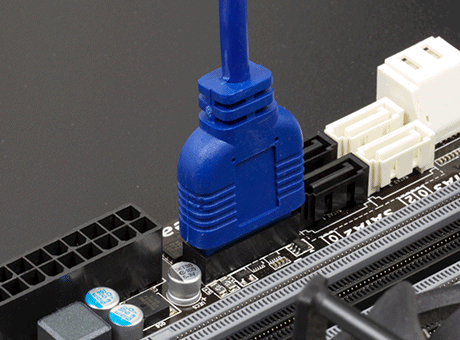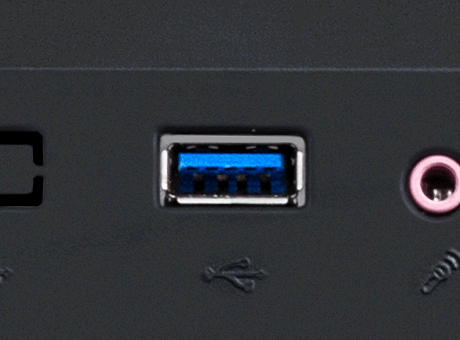 USB 3.0 INTERNAL CONNECTOR
The case Cyberia includes a USB 3.0 internal connector to connect directly to the motherboard to ensure maximum data rates
USB 3.0 FRONT PORT
This case includes a USB 3.0 high-speed port on the front panel for connecting any USB 3.0 device
2.5'' SSD SUPPORT
The Sentey Cyberia supports a total of two 2.5" SSD's drive.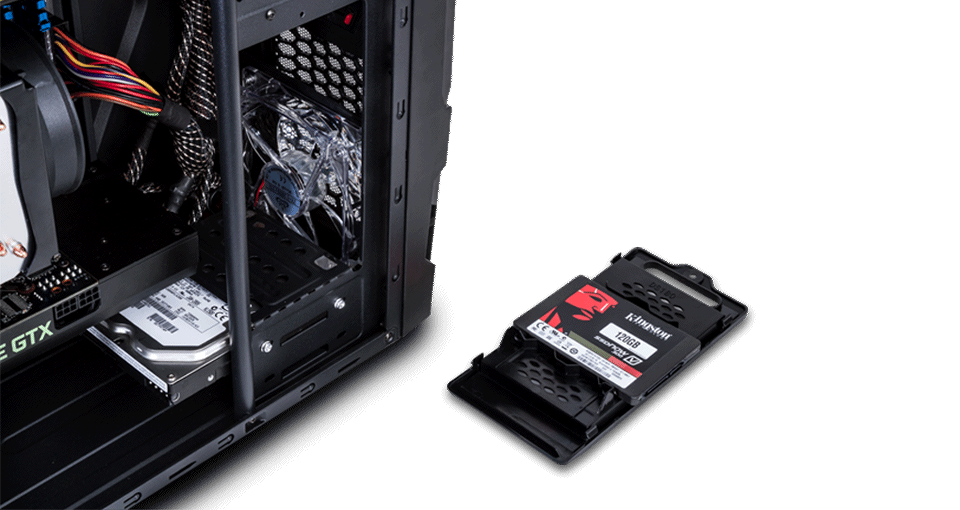 COOLING SYSTEM
The Sentey Cyberia is a forward thinking and innovative design that addresses both the needs of a high end gamer and of a computer enthusiast. The case is designed to maintain a low ambient temperature inside the chassis and to optimize airflow from inside and outward.

The Sentey Cyberia supports up to 4 fans.

• Front: 1x120mm con LEDs Azules
• Side: 2x120mm (opcional)
• Rear: 1x80mm Negro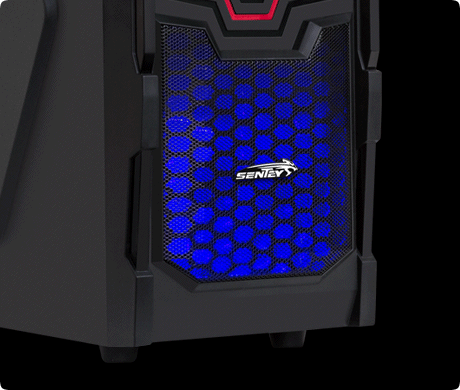 MID TOWER GAMING CASE
The Cyberia is a Mid Tower case with all the features necessary to be an ideal platform for Gamers or computer enthusiasts who seek a balance between cost and extreme performance.

Ready to support up to seven fans whom allow the structure to efficiently manage it's internal cooling. Features SSD drive support, Watercooling support and much more.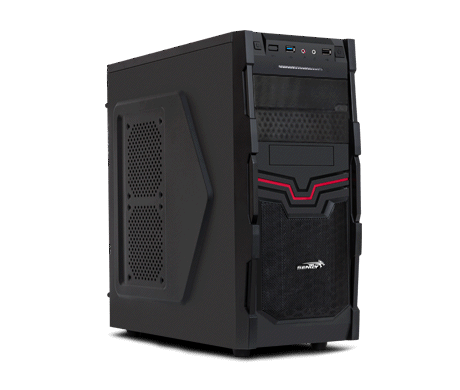 FORM FACTOR: ATX / M-ATX
The Sentey Cyberia supports ATX / M-ATX motherboards and has room for up to seven PCI Expansion slots, all embedded in an easy to use tool-less design.

GRAPHICS CARD SUPPORT
SUPPORTS UP TO 340MM LONG GRAPHICS CARDS
The case's long length accommodates up to three HIGH END dual slot video cards that are 340mm long without any problem, thus satisfying even the most demanding gamer.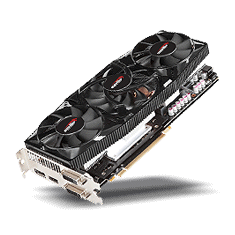 CPU COOLERS THAT ARE UP TO 150MM IN HEIGHT ARE SUPPORTED
It is increasingly common to use high-end CPU coolers whose height is larger than the standard included cooler. The case has capacity for coolers up to 150mm tall.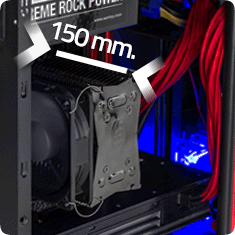 FRONT PORTS
The Sentey Cyberia case features ideally placed buttons and ports for easy access. All Input / Output ports are within reach. One USB 3.0 and one USB 2.0 ports are accompanied by HD Audio and microphone ports. The power button and reset buttons, all very accessible to the user. The power button is centrally located in the front of the case.


• Puertos USB: 1 x USB 3.0 & 1 x USB 2.0
• Botón de power con led + botón de reset
• HD Audio y Mic.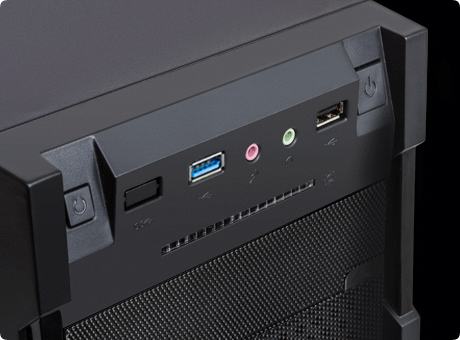 SPECIFICATIONS
CASE
Name
Cyberia
Model
GS-6007
Part Number
GS-6007
Warranty
1 Year
EAN
9771411160072
UPC
788511160078
STRUCTURE
Type
Mid Tower
Color
Black
Material
SGCC Steel
Motherboard Compatibility
ATX, M-ATX
Power Supply Mounted
Top
VGA Max Length
340mm
CPU Cooler Max. Size
150mm
Watercooling Support
Yes
Motherboard Tray
No
Cable Management
No
EXTERIOR
Color
Sandy Black
Front
Solid Sandy Black
Feet
15mm Plastic Feet
Side Panel
Solid with Vent
Top Panel
Solid
LCD Display
No
Thumbscrews
Yes
EXPANSIONS
External 5.25" Drive Bays
2
External 3.5" Drive Bays
1
Internal 3.5" Drive Bays
2
Internal 2.5" Drive Bays
2
Expansion Slots
7
FRONT PORTS
USB 3.0
1
USB 2.0
1
Audio
HD Audio
E-sata
No
SATA
No
Card Reader
No
Fan Controller
No
COOLING SYSTEM
Front Fan
1x120mm Blue LED
Side Fan
2x120mm (Optionals)
Rear Fan
1x80mm Black
PHYSICAL SPECS
Height
410mm
Width
180mm
Length
415mm
Net Weight
3kg
Gross Weight
3.6kg
Packaging
465mm (L) 225mm (A) 450mm (H)
DOWNLOADS
No downloads available
FREQUENTLY ASKED QUESTIONS
No frequently asked questions available
CONTACT FORM
Thank you for contacting us. We will respond to you soon.
WARRANTY
This product has a 12 months limited hardware warranty.
CONTACT US

SUPPORT EMAIL

SUPPORT VIA FACEBOOK

SUPPORT VIA TWITTER

TELEPHONE

1-855-773-6839

1-855-7 SENTEY