M-ATX Support

80mm Fan

SECC 0.8mm Steel

Power Supply Included
DATASHEET DOWNLOAD

2 USB 2.0 + GLOSSY BLACK PAINT
The Sentey SS1-2420 has on it's front panel, 2 USB 2.0 Ports, Reset and Power buttons with LED indicator on the front of the case., as well as HD Audio and Microphone minijacks. It also features a Glossy Black Paint.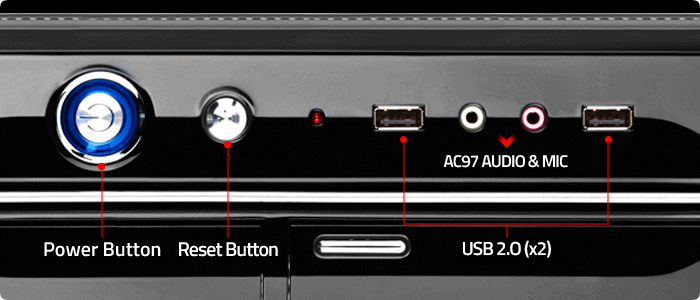 COOLING SYSTEM
FAN + AIR VENTS
The Sentey SS1-2420 comes with a 80mm fan included, and three additonal vents.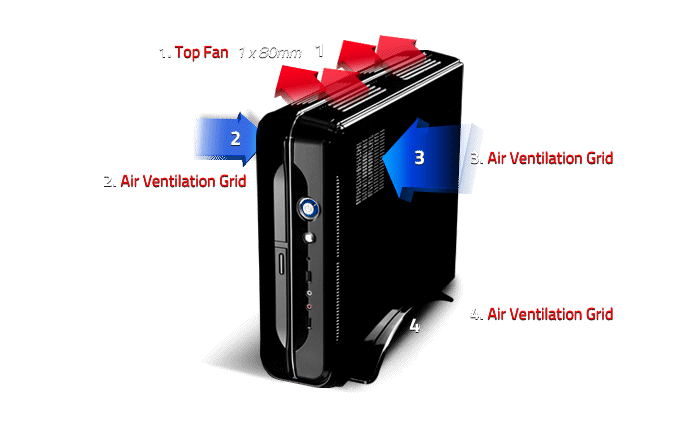 ACCESSORIES

Mounting Screws
All mounting screws needed for assembly of components are included

Speaker
Generates audible fault beeps / sounds at boot up.

Adhesive Feet
Allows the case to be used in horizontal orientation.

Security Lock
Allows the use of a lock or seal to prevent access.
AWARDS


TOP PANEL WITH VENTS
The Top Panel of the case is designed with several vents that allow hot air to be exhausted from inside the case without altering the case aesthetics.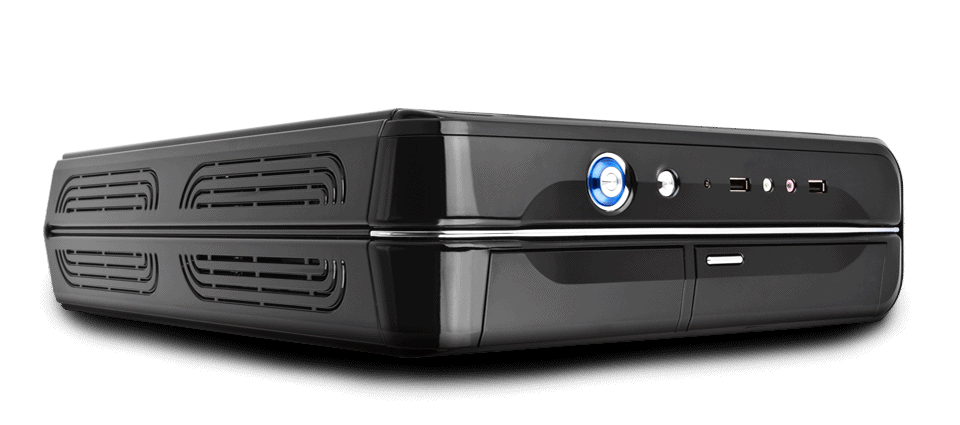 GLOSSY BLACK PAINT
This case is coated with a High Gloss Black Paint. This shiny finish gives the case a mirror and ultra sleek appearance.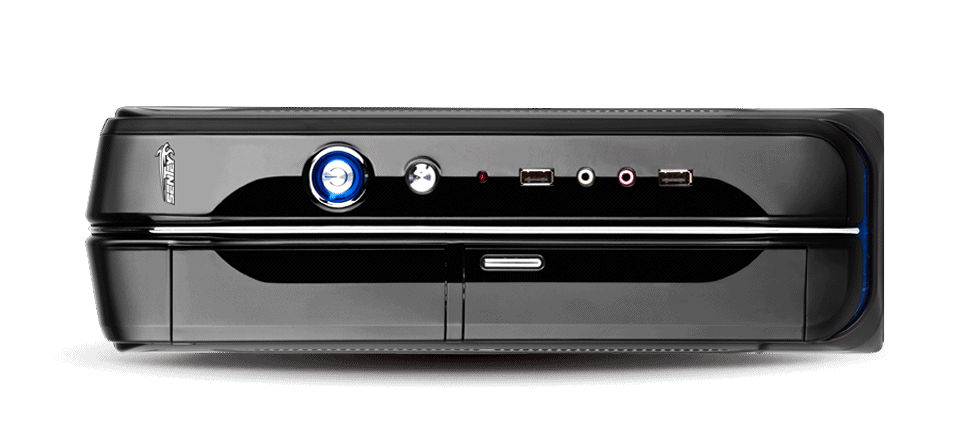 SUPPORTS HDD + OPTICAL DRIVE + FDD
A specially designed tray houses all of 5.25" bay units. This allows you to install a HDD, an optical drive (DVD / Blu Ray) + any 3.5" units.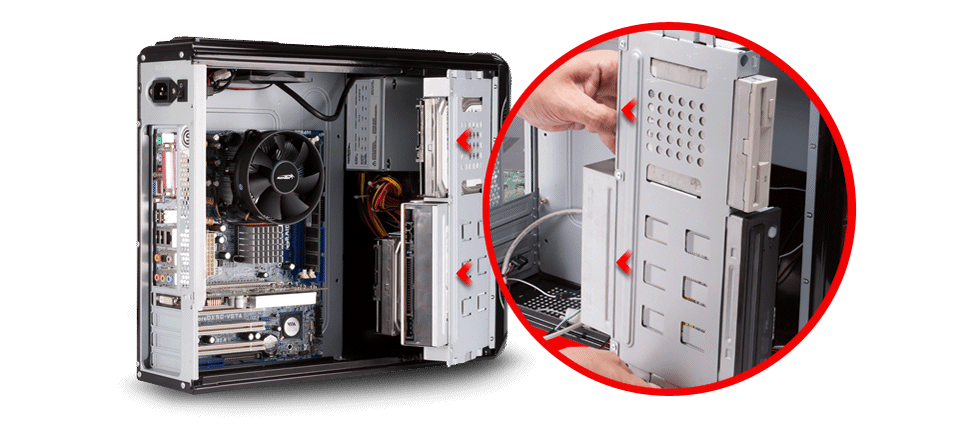 SECC 0.8MM STEEL
The case chassis is completely composed of laminated SECC 0.8MM Steel. It has a gray coating with all the edges rounded off to avoid cuts and injury during assembly.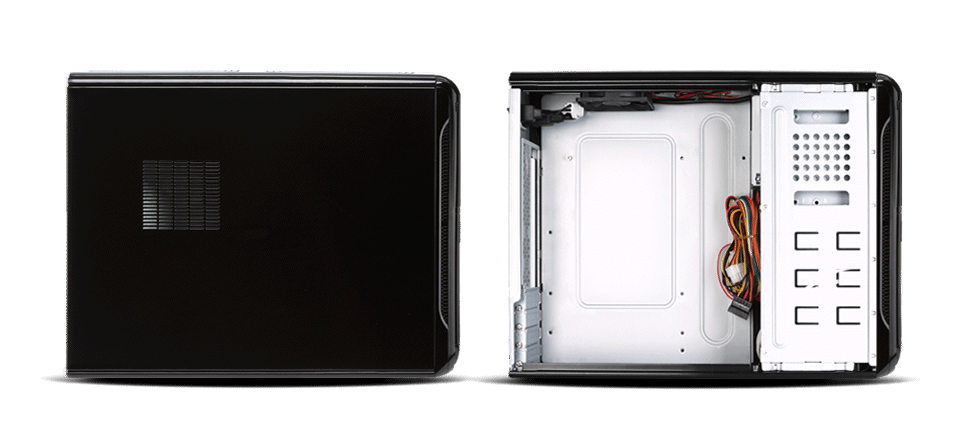 MID TOWER CASE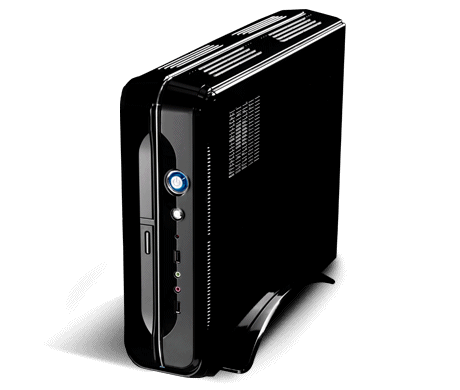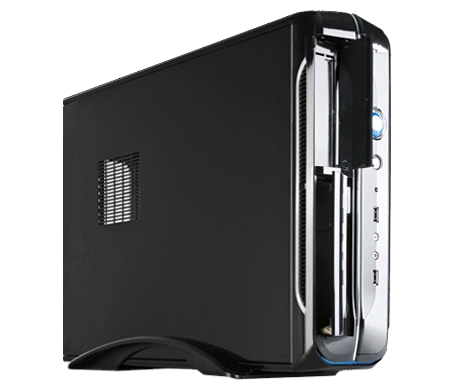 This case is ideal for daily use for those users that require a small form factor/footprint computer that does not sacrifice aesthetics or quality.
Supports M-ATX and Low Profile Video Cards.
FORM FACTOR: M-ATX
Supports M-ATX motherboards and has room for up to seven PCI Expansion slots, all embedded in an easy to use tool-less design.

VENT OPENINGS:
1) HDD Grill
2) Rear fan Grill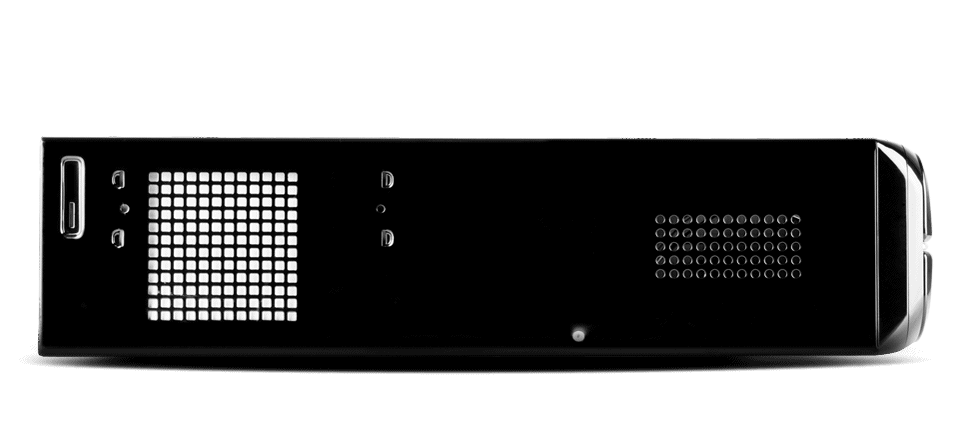 GLOSSY BLACK PAINT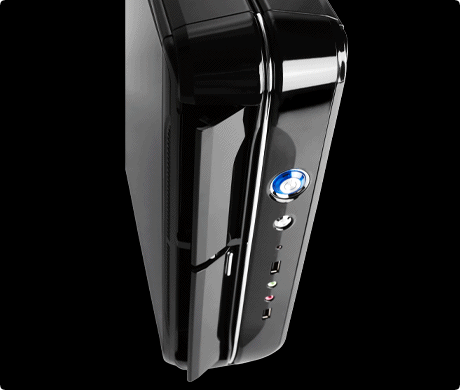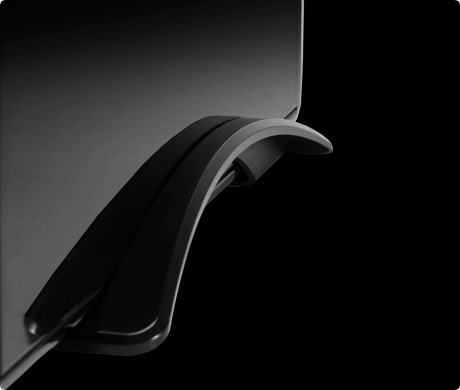 The Front Panel houses the Optical Bay, and FDD that are covered by sliding doors that maintain a clean look.
In line with the case modern aesthetic, a black stylish case support is included to mount the case upright.

COOLING SYSTEM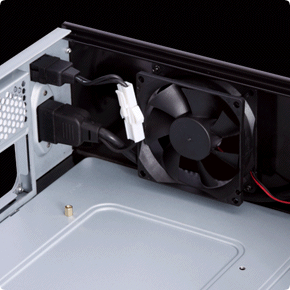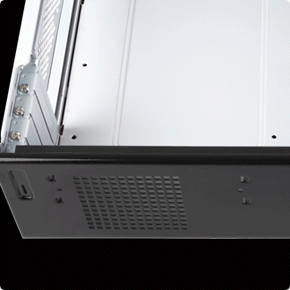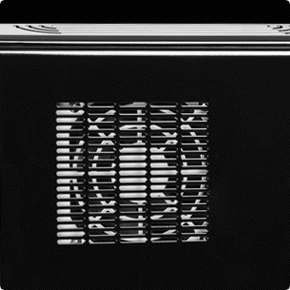 80MM TOP FAN
The top panel has a 80mm fan mounted.
BOTTOM:
A bottom mounted grill allows fresh air to enter the case.

REAR:
A rear mounted grills allows cool air to cool the power supply.
POWER SUPPLY IS INCLUDED
This case comes with the BCP450-OM Power Supply included. This steel power supply features shielded cables, a 115/230 V switch that allows international usage in any region, a 80mm fan, and a On and Off switch.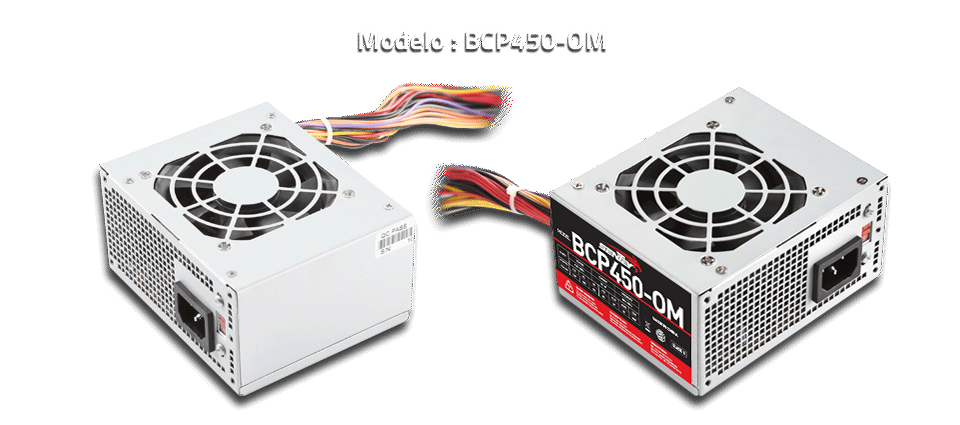 PSU INCLUDED: BCP450-OM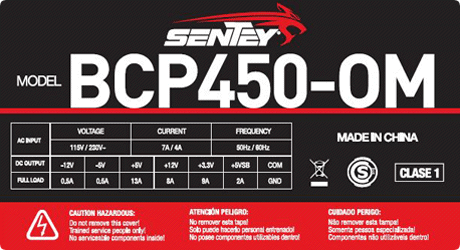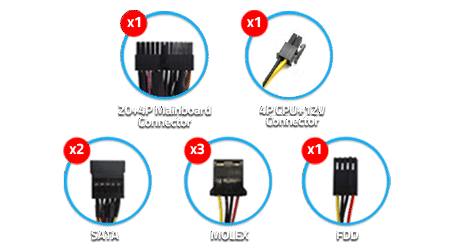 The BCP450-OM is a monorail design and supports up to 8A at it's 12V main line.
Connectors: 2x SATA, 3x Molex, 1x FDD, 1x 4+4 pin, 12V pin, and 1 20+4 ATX mainboard connector.

SPECIFICATIONS
CASE
Name
SS1-2420
Model
SS1-2420
Part Number
SS1-2420
Warranty
1 Year
STRUCTURE
Type
Mid Tower
Color
Gray
Material
SECC 0.8mm Steel
Motherboard Compatibility
M-ATX
Power Supply Mounted
Top
VGA Max Length
160mm Low Profile
CPU Cooler Max. Size
80mm
Watercooling Support
No
Motherboard Tray
No
Cable Management
No
EXTERIOR
Color
Glossy Black
Front
Glossy
Feet
15mm Plastic Feet
Side Panel
Solid with Grill
Top Panel
Solid with Grill
LCD Display
No
Thumbscrews
Yes
EXPANSIONS
External 5.25" Drive Bays
1
External 3.5" Drive Bays
1
Internal 3.5" Drive Bays
1
Internal 2.5" Drive Bays
No
Expansion Slots
4
FRONT PORTS
USB 2.0
2
Audio
AC97
E-sata
No
SATA
No
Card Reader
No
Fan Controller
No
COOLING SYSTEM
Front Fan
No
Side Fan
No
Side CPU Fan
No
Top Fan
1x80mm
Bottom Fan
No
Rear Fan
No
HDD Bay Fan
No
PHYSICAL SPECS
Height
355mm
Width
104mm
Length
435mm
Net Weight
4.2kg
Gross Weight
5.0kg
Packaging
493mm (L) 161mm (A) 395mm (H)
POWER SUPPLY
Model
BCP450-OM
Type
ATX
Connectors
2 SATA, 3 Molex, 1 FDD
SS1-2420
Videos and reviews
Sentey Slim Series Review
Sentey Present Slim Series
- Elegant and practical design
- High Gloss Black paint
- Ventilated Topcover
- 2421 and 2422 with LCD DISPLAY To monitor temperature
- All the Slim Series support micro Atx. Up to 240mm x 240mm in size
- Included power supply

For more information visit www.sentey.com
Posted: 2010-09-23T13:09:06.000Z
REVIEWS

06-01-2011
.
SS1-2421 Slim Case Review
by Hi Tech Legion
After we were impressed by the value of the Sentey Arvina full tower case that we previously reviewed, expectations were high, even before opening the Sentey SS1-2421 slim tower ca...
VIEW REVIEW


09-23-2010
.
Cases Slim Series Video Review
by Sentey Inc
Sentey Present Slim Series - Elegant and practical design - High Gloss Black paint - Ventilated Topcover - 2421 and 2422 with LCD DISPLAY To monitor temperature - All the Sl...
VIEW REVIEW

FREQUENTLY ASKED QUESTIONS
No frequently asked questions available
CONTACT FORM
Thank you for contacting us. We will respond to you soon.
WARRANTY
This product has a 0 years limited hardware warranty.
CONTACT US

SUPPORT EMAIL

SUPPORT VIA FACEBOOK

SUPPORT VIA TWITTER

TELEPHONE

1-855-773-6839

1-855-7 SENTEY