EVA Rubber

Metal Zipper

Sturdy Construction

Stylish
AWARDS


HEADPHONES CARRYING HARD CASE TRAVEL BAG
METAL ZIPPER / EVA RUBBER / DUAL COMPARTMENTS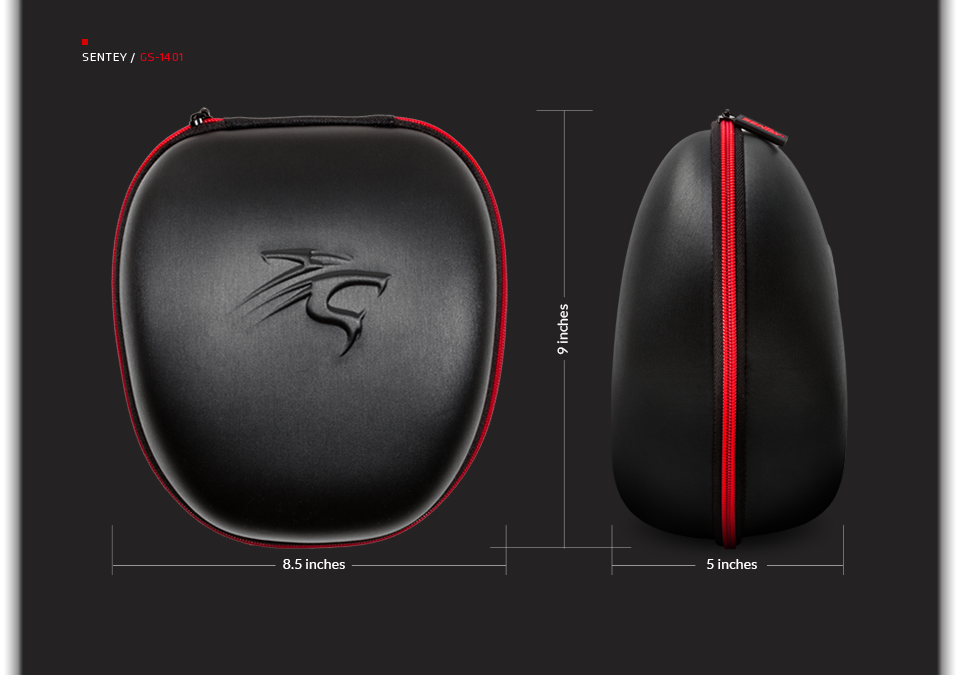 SPECIFICATIONS
GENERAL
Name
Headset Case
Model
GS-1401
Series
Carry Cases
Type
80% EVA Rubber / 20% Polyurethane
Part Number
GS-1401
UPC
788513014010
Warranty
1 Year
REVIEWS

07-04-2014
.
5.0 out of 5 stars excellent protective case, July 4, 2014
by By Andrew Bishop
Great product. Keeps my headphones safe in my bag. Lots of room for my headphones and their accessories....
VIEW REVIEW


07-03-2014
.
5.0 out of 5 stars A Quality hard shell case for any size headphones, July 3, 2014
by By Amazon Customer
This quality hard case is well made and looks great. The outer shell has a brushed matte black fabric look/feel. The case is quite large in thickness, so it's not super portable, b...
VIEW REVIEW

DOWNLOADS
No downloads available
FREQUENTLY ASKED QUESTIONS
No frequently asked questions available
CONTACT FORM
Thank you for contacting us. We will respond to you soon.
WARRANTY
This product has a 0 months limited hardware warranty.
CONTACT US

SUPPORT EMAIL

SUPPORT VIA FACEBOOK

SUPPORT VIA TWITTER

TELEPHONE

1-855-773-6839

1-855-7 SENTEY